We are open:
Mondays 3PM – 9PM
Tuesdays Closed
Wednesdays 2PM – 12AM
Thursday 2PM – 10PM
Fridays 2PM – 10PM
Saturday 1PM – 10PM
Sunday 12PM – 7PM
Please check our facebook page at "Holy Grail Acton" for up to date information on our hours and menu changes
A Welcoming Neighborhood Pub Sports Bar
Holy Grail has a great neighborhood atmosphere, 20 beers on tap (sorry, these are temporarily offline), domestic and craft bottles and cans, wine, a full bar with fun cocktails and a full menu with large screen televisions for watching your favorite sporting events, you will never miss a game!
There is also Live Team Trivia on Monday nights, Karaoke on Wednesdays, a Jukebox, and more.
(temporarily suspended during Covid restrictions)
The Holy Grail is a welcoming place for everyone including bikers on the Bruce Freeman Bike Trail who want a refreshment, local sports teams after a game, apre ski gatherings, birthday celebrations, ladies night out, trivia players, sports lovers and more.
~~~~~~~~~~~~~~~~~~~~~~~~~~~~~~~~~~~~~~~~~~~~~~~~~
Our Story
Tony and Anne Mascarin, Acton residents for 24 years, are the owners of The Holy Grail. The previous establishment at this address, known as Tailgaters, was a fixture in the Acton/Concord community, but shut down the winter of 2017. Tony and Anne Mascarin were longtime patrons of Tailgaters and regular mug club members and core trivia players. Their love for the camaraderie and community of the neighborhood pub influenced their decision to work with the previous General Manager, to acquire the location, improve the interior, and reopen as The Holy Grail. The Open flag was hung and the doors opened on June 8, 2018.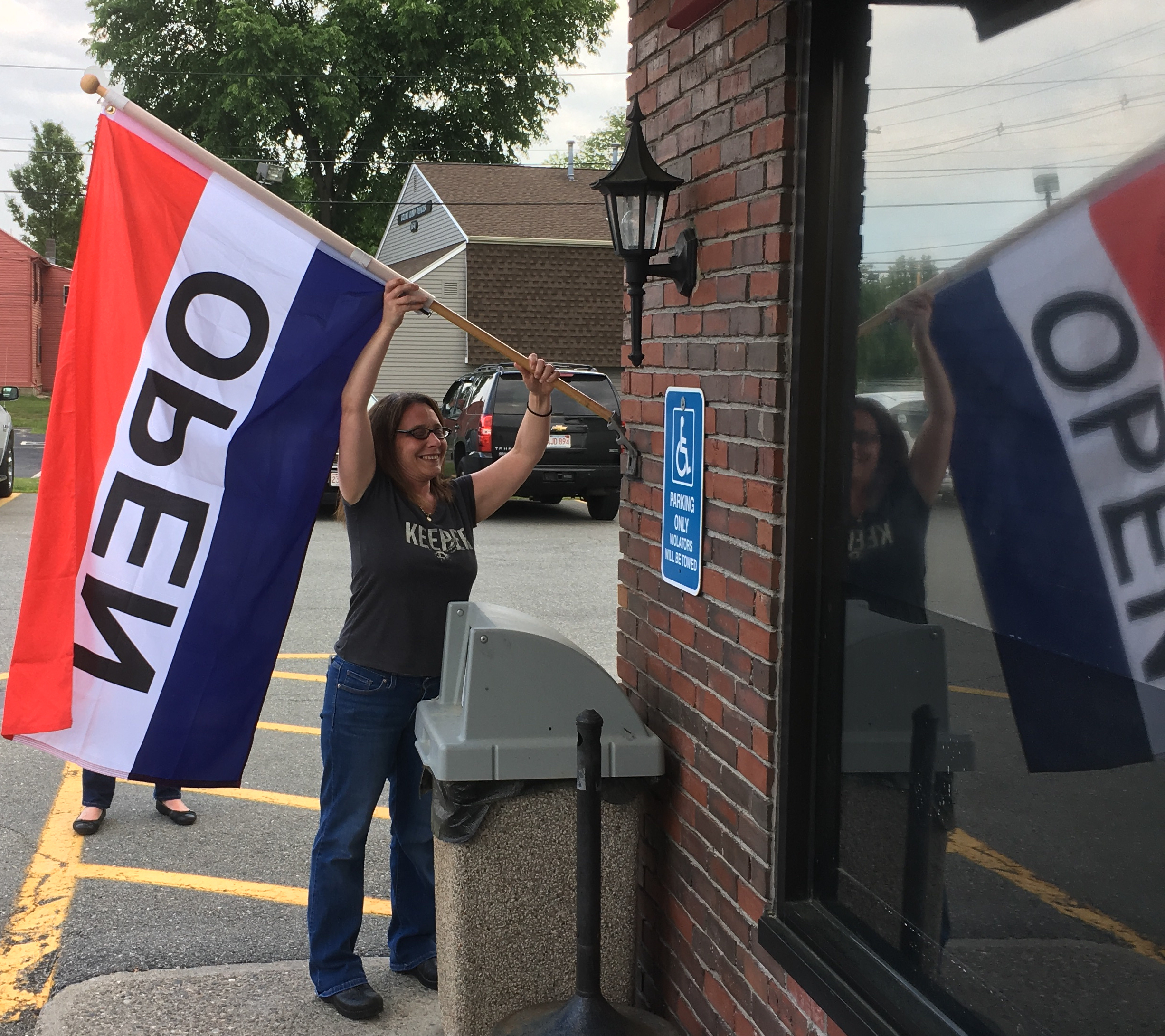 ~~~~~~~~~~~~~~~~~~~~~~~~~~~~~~~~~~~~~~~~~~~~~~~~~
Holy Grail Theme
Monty Python fans will be treated to some great décor and Holy Grail theme. After major interior improvements and renovations, welcoming back some of the previous staff of bartenders and cooks.